Style is a stellar way to show off your personality, and to make sure your home keeps you feeling content every time you're spending time in it. From the bedroom to the backyard, knowing how to spice up your style can inject new pazazz into your life. To help you on this journey of self-transformation and home equity boosting goodness, here are seven unique places you can target to spice up your home's style in 2023: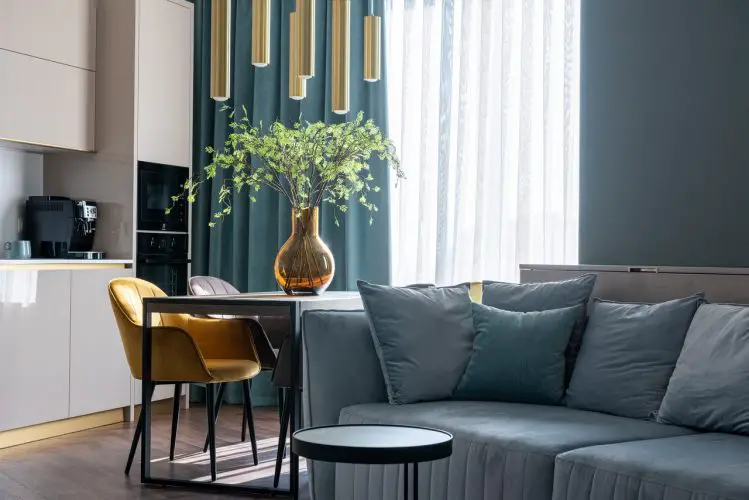 1. Shower
Your bathroom is a key room in crafting the personality of your home. If you want a bathroom that will invite hosts to relax while taking care of their needs, and help you relax at the end of a long day, decorations are key. Your shower is especially important, as it will help rejuvenate you at the beginning and end of every day. Consider replacing your shower head to a fancy new style, investing in a shower curtain that's absolutely stunning, and adding a rack that will keep your toiletries easy to access, and you will have a perfect showerspace on your hands in no time.
2. Living Room
Many people consider their living room the star of their home's personality. Without a cozy living room, being able to host people in an effective, enjoyable manner is near impossible. Rearranging your living room to be as comfortable as possible, and making sure the room is stacked with activities and amenities that keep it inviting, is key to creating the perfect living room. Keepsakes and comfortable furniture will be especially important to consider in this regard.
3. Patio
Speaking of hosting spaces, the patio has been a staple of community and family gatherings for decades. A patio that's packed with comfort, style and efficiency will make every party you host a hit. Even if you're just looking to keep your family happy during weekend cookouts, knowing where to make your patio perfected is essential. Consider how you can add activities and appliances to your patio that will immediately boost your hosting capabilities, and 2023 will prove to be a year to remember.
4. Kitchen
Kitchens are one of the most important spaces in any home. Whether you enjoy hanging out in the kitchen, or yours is dedicated to preparing food to be enjoyed in a living room or on the patio, having a souped up, stylish kitchen is a surefire way to make your home stand out. Investing in trendy new appliances, using storage space to keep your kitchen clutter free, and understanding what you need to ensure you're never short on ingredients become crucial when perfecting your kitchen's efficiency and style. Learn more at kitchen remodel boca raton.
5. Entryway
The front door, and front lawn, of any home is the first thing you'll see every time you come home. And the same principle goes to any visitors you'll host as well. With this in mind, making the space tranquill, inviting and stylish is an excellent way to stand out. Stone gardens in the front yard, glass-pane windows in your front door, and comfy front-yard patios are all incredibly trendy and useful additions you can consider. If you nail this update, you'll find yourself to be the talk of the neighborhood in no time.
6. Garage Door
Do you love cars and garage hangouts? Especially if you don't have a patio, your garage can be one of the most ideal outdoor/indoor spaces for you to host gatherings (or to simply get work on a personal project done). By applying the same entryway principles to your garage, you'll realize how important having a stellar, stylish garage door can be. If you've made other exterior style updates on your home, finding a garage door that fits your home and personality can prove completely fulfilling.
7. Bedroom
Your bedroom is an intimate, but crucial space. If you want to feel stylish even when you're alone, making your bedroom full of flair and personality is a great idea. From wall hangings, to bed styles, to quality air control, there are many, many ways to make your bedroom feel 100% you. Additionally, with a comfortable, stylish bedroom, you'll find yourself enjoying the end of your day more than you have in years.
Your Home Can Be Perfected in 2023
With these seven ideas in mind, you'll be fully prepared to get going on home improvement projects as we dive headfirst into 2023. The intensity of the changes you'll make can change your perspective on the new year, and make your home much more capable of entertaining your closest friends and loved ones.